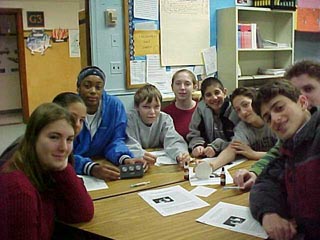 Students from Weber Middle School displaying their mirrors.
Weber Middle School
Children in the Young Astronauts/Astronomy Club at Weber Middle School in Port Washington New York proudly display a set of mirrors destined for Starshine 4.
"The club members arrived at school at 7:30 AM every day to make sure the project would be completed on time. They worked diligently and followed instructions to the letter" says their science teacher, Cheryl Dodes.